Some companies hiring now will experience higher than usual number of candidates applying. This is in particular the case for roles that are already a bit popular.

This has caused some Hiring Managers to switch off their ad after a few days or look for ways they can quickly cut down their resume pile. However this type of filtering can cause some of the best people to be thrown out in the mix.

Switching off ads early can also be counter-productive for your hiring process, and it is far more important to solve the real situation which is nearly like, how do you quickly find that beautiful needle in the haystack? How do you maximise your time and efforts and still make sure you identify the right people and move FAST with them?

Some of the best candidates, can sometimes be the hardest to spot without a good hiring system. They might not have the nicest resumes or seem like the most "interesting" person or interested to tell you everything about themselves.

Unfortunately not spotting these people is some of the most expensive recruitment mistakes that a business will make.

If you aren't getting enough of the right candidates applying, fill out this short form and we will help you troubleshoot the problem.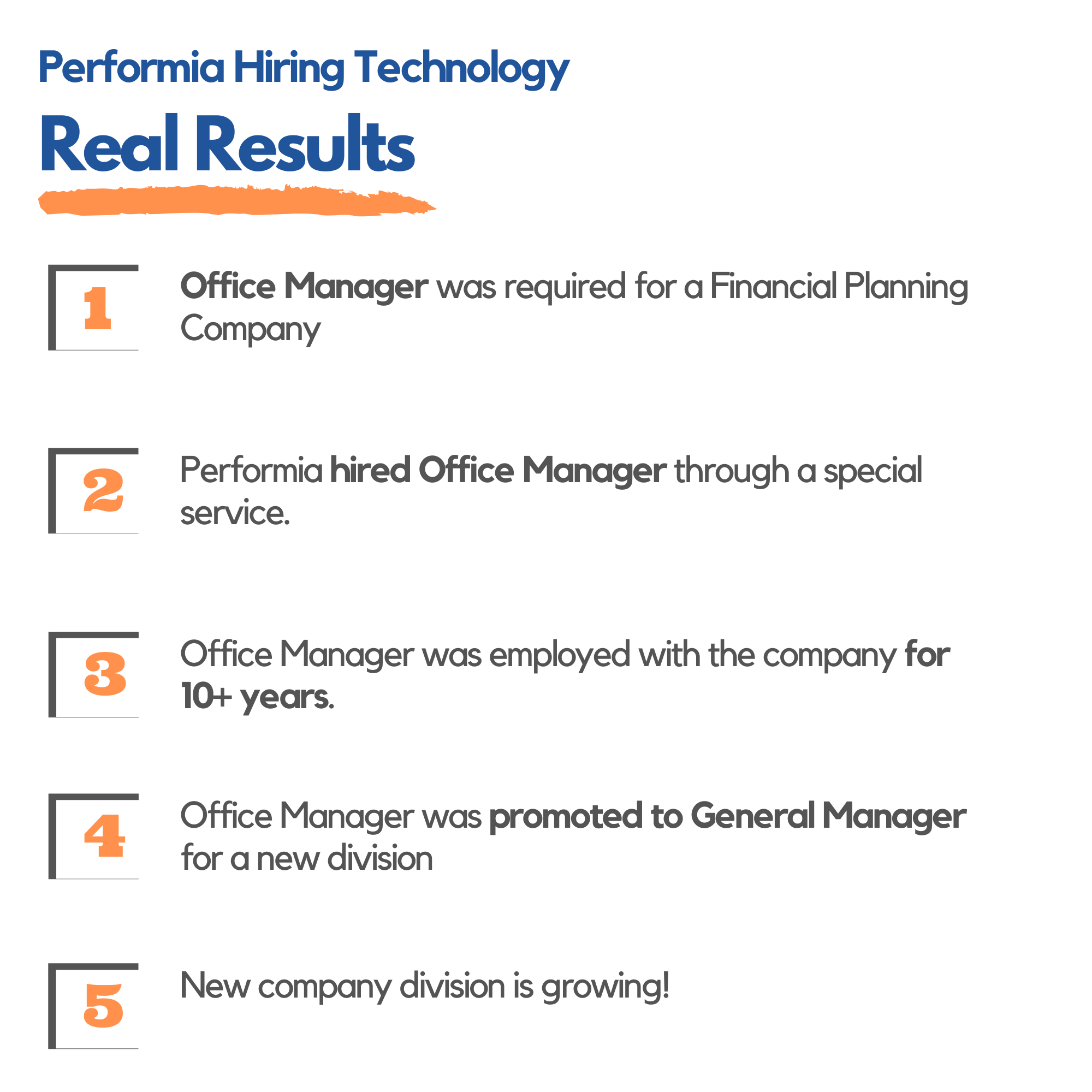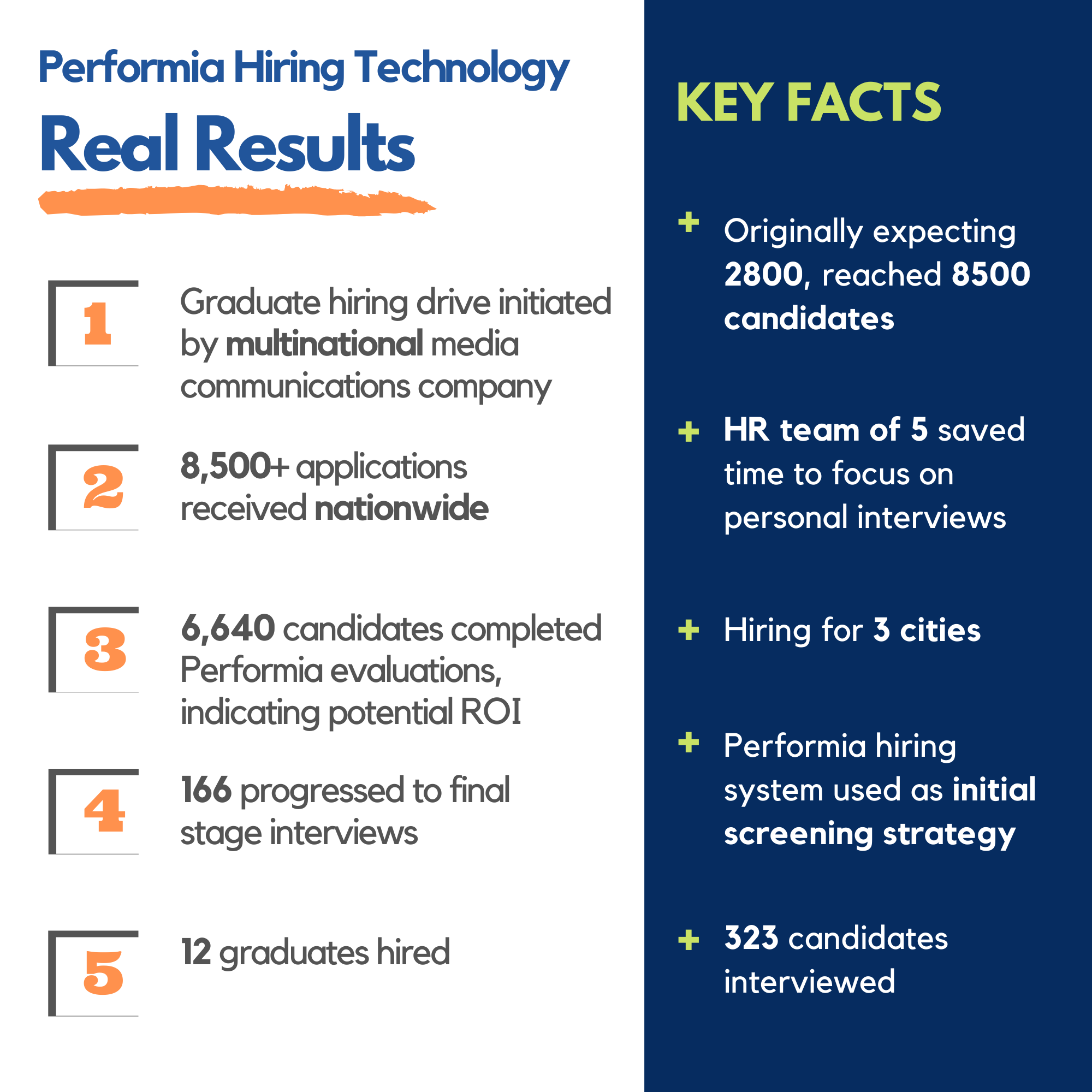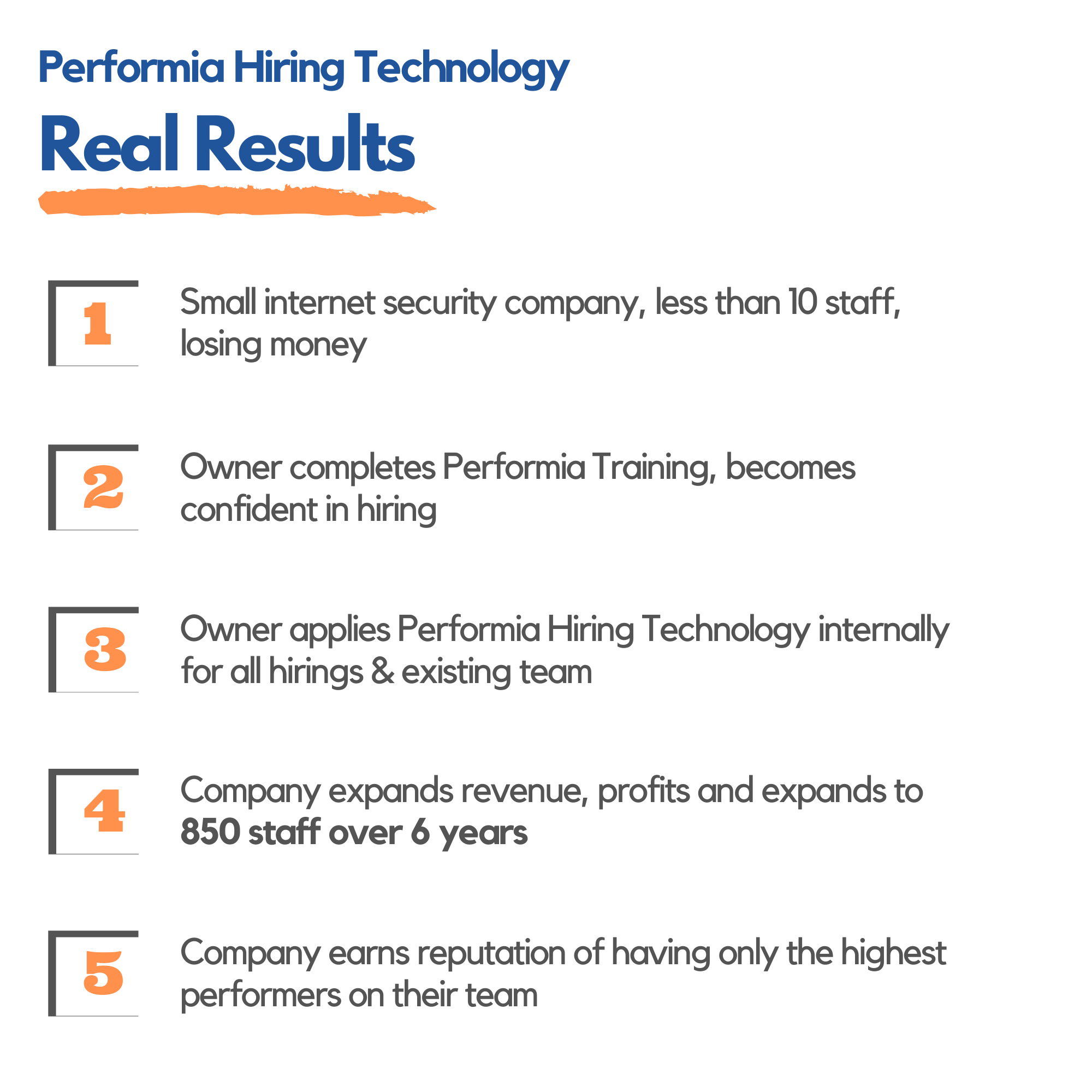 Cast Study – How do you handle 8000 candidates?
We are seeing 100's of candidates applying to roles currently but I would like to let you know about an extreme case, from one of the times we partnered with our client; a multinational media communications company in their graduate hiring program.

Following a large recruitment drive, this company was expecting to have 2800 candidates however this expectation was quickly exceeded with over 8500 candidates applying nationwide for roles in 3 cities.

Performia's hiring screening technology is flexible and applicable for evaluating roles with one candidate to thousands of candidates, and of course you really see the impact of time and money saved when there are multiple candidates – by using the system right at the very start.

Using Performia's contactless hiring technology, the Managers saved hundreds of hours from unnecessary interviews in addition to saving travel expenses.

6640 candidates completed Performia's process, and 166 were progressed to meet with the hiring managers.

From this pool, offers were made and 12 graduates with leadership potential were hired for a very special opportunity at the company where they would be gaining the widest range of experience to become future Managers.

One year later and the graduates were reported as still performing very well and being on track with the purpose for their roles.